Olbia | Northern Sardinia
Villa Nodu Pianu Verde
Villa Nodu Pianu Verde is half a semi-detached house in the exclusive and quiet complex Nodu Pianu. The panoramic terrace overlooks the ocean and the rock island of Tavolara. The white beach Nodu Pianu with its crystal-clear water is an authentic snorkelers' paradise - only 400 m away. Book now!
Request a free quote - we will send you a house selection with prices.
House description Villa Nodu Pianu Verde
Beach villa with dream view
Villa Nodu Pianu Verde is half a semi-detached house in the exclusive and quiet complex Nodu Pianu. The panoramic terrace overlooks the ocean and the rock island of Tavolara. The white beach Nodu Pianu with its crystal-clear water is an authentic snorkelers' paradise - only 400 m away. Within a few kilometers there are more dream beaches waiting to be discovered. There are shopping options and restaurants in the neighboring towns of Pittulongu and Bados (c. 1.5 km away), and also in Golfo Aranci, a tranquil vacation locality with a small port. Another popular option is an excursion to the cosmopolitan Costa Smeralda with the chic marina of Porto Rotondo, or to the vibrant little city of Olbia (10 km away).

Villa Nodu Pianu Berde is your vacation house on Sardinia, if you...
... are looking for a stylish villa at a quiet location
... would like to be close to nature, and at the same time close to the action
... would like to have a dream beach within walking distance


Beach villa with flair and ocean view
A heavenly panorama: Villa Nodu Pianu Verde is half a semi-detached house in the exclusive and quiet complex Nodu Pianu. The stylish and luminous living quarters open on the large-scale overlook terrace. Enjoy the superb view of the vigorous ocean of Sardinia's north coast - and of the fragrant junipers and olive trees in the garden! And then climb down on the stone stairs through the evergreen macchia to the ocean below.
 
Good to know:
Villa Nodu Pianu Verde is the south half of the semi-detached house Villa Nodu Pianu Verde. Both halves of the house offer sufficient privacy due to their ingenious architecture: they are mirror images of each other and can be rented either separately or by two families who want to vacation together.


Detailed house description
House details and amenities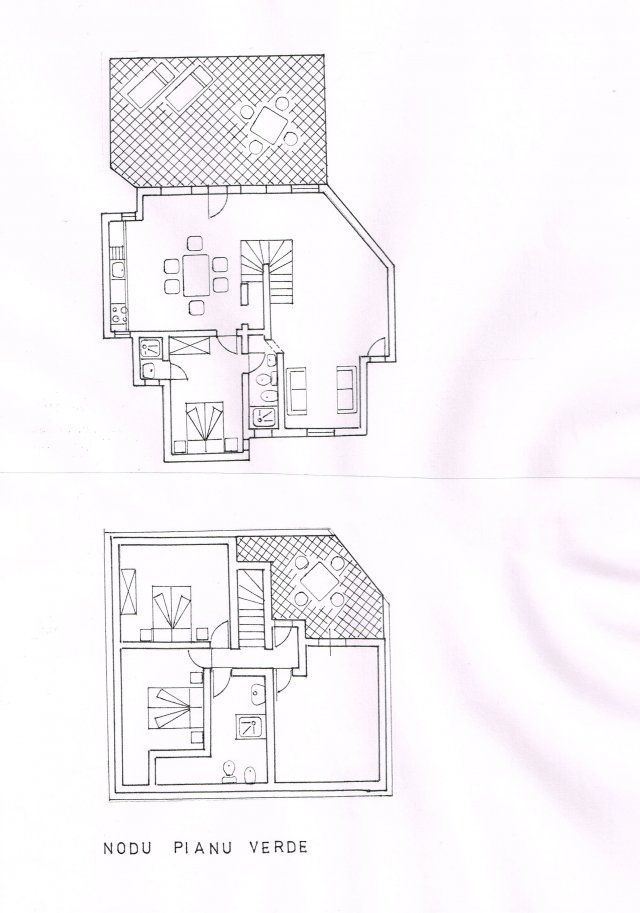 Location and tips for the surrounding area
Places nearby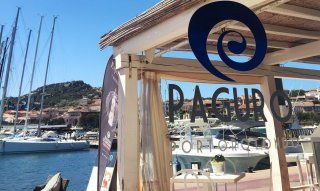 Bar directly at the port in Porto Rotondo. Here you can enjoy delicious drinks as well as good food with a view of the bustling harbour.
Passeggiata del Porto | 07026 Porto Rotondo
+39 0789 34009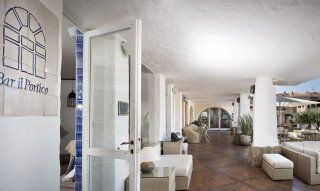 A quiet bar in the Moroccan-Arab style
Piazzetta Porto Cervo | 07021 Porto Cervo
+39 0789 931621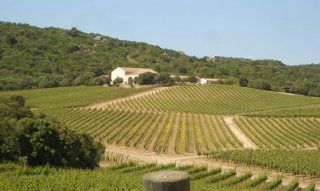 The quality of the grapes is subject to the highest demands of wine production thanks to the constant development of know-how, personnel and technology. Red and white wines of international quality guarantee authenticity in the production, which is not to be found anywhere else. Only pure substances are used for wine production. The vineyards are supplied with water without the use of underground watering systems. The soil is permanently tested by the watering system and allows for optimal growth.
S.S. Arzachena Sant Antonio di gallura km 4 | 07021 Arzachena
+39 078980800
info@capichera.it
Enoteca la cantinetta Casa del Formaggio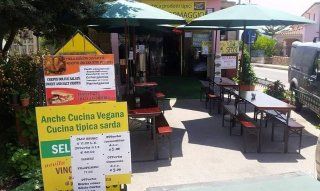 Via Sardegna, 25 | 08020 San Teodoro
+39 349 6729545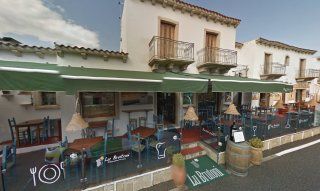 Via die Gerani | 08020 San Teodoro
+39 334 528 2669
Shops for arts and crafts
Centro Commerciale Gallura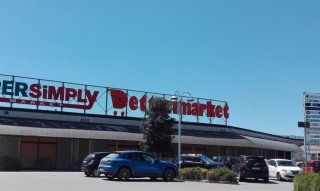 This new shopping centre is close to the famous monument Pozzo Sacro on the way from Olbia to Golfo Aranci. SP 82 Olbia-Golfo Aranci
Loc. Pozzo sacro Via Pittulongu snc | 07026 Olbia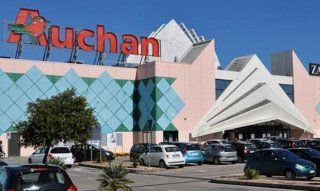 If you arrive by plane, it is worth doing a big shop at this shopping centre. It is very close to the airport on the southern outskirts of the town of Olbia. Apart from the huge supermarket, you can find almost everything here, from a shoe shops to a shop selling furniture and appliances to a fast-food restaurant. After leaving the airport area, take the road on the right to S. Teodoro. From here the route is signposted. Mon-Sat 9:00-21:00, Sun 10:00-21:00.
Via Cesare Pavese, 6 | 07026 Olbia
Centro Commerciale Terranova with car wash
This shopping centre is located on the northern outskirts of Olbia and offers extensive shopping. There are some major specialty shops and a self-service car wash. It is well signposted and can be seen from the main road SS 125 Olbia/Palau. Open daily from 9:00-21:00.
Centro Commerciale Terranova | 07026 Olbia
Horseriding centre Morgenstern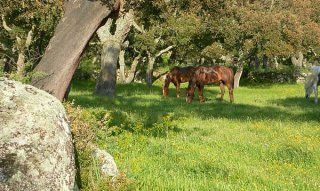 Trail rides and riding lessons on a heavenly horse farm. The owners speak English.
Via Case Sparse | 07020 Padru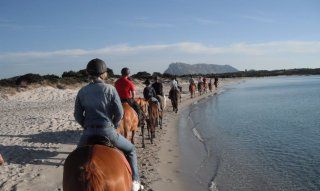 This riding stable is located on the la Cinta beach and has been in existence for more than 40 years. There are organised excursions and lessons; the minimum age is 8 years. Thanks to the great location you can admire the special flora and fauna of the area during the rides.
Largo Colombo 1 | 08020 San Teodoro
+39 0784851007
maneggiolacinta@tiscali.it
Wind-, wave and kite surfing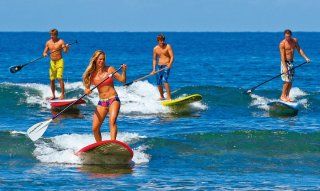 Kitesurfing and Stand-up Paddling lessons from professional instructors.
Le vecchie saline | 07026 Olbia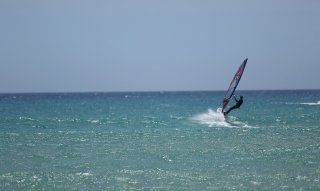 At the Porto Taverna harbour. You can hire windsurfers and kayaks, and take lessons on them.
Porto | Porto Taverna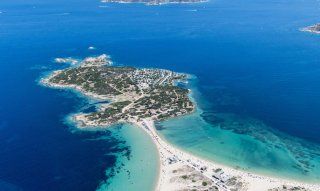 There is surfboard and kite rental on many of the Costa Smeralda's beaches during the summer months. Porto Pollo, to the west of Palau, is an absolute must for any surfer. There is windsurf hire on the Isola dei Gabbiani.
Costa Smeralda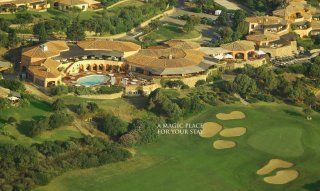 An internationally famous 18-hole golf course. (72), 6107m located near the luxurious Hotel Cala di Volpe on the Capriccoli peninsula in a setting that leaves you breathless.
Loc. Cala di Volpe | 07020 Porto Cervo
+39 0789 958000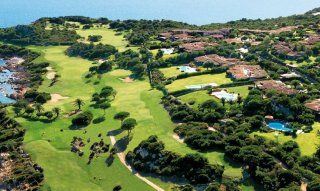 An internationally recognized golf course with 9 holes.
loc. Punta Sabatino | 08020 San Teodoro (OT)
+39 0784 864477
golfclubpuntaldia@virgilio.it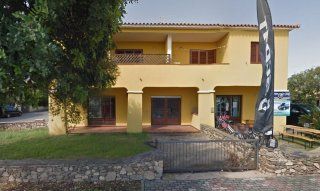 Half-day or full day on foot or by mountain bike. Provides front suspension mountain bikes and helmets. They also have a minivan for transfers. In autumn and winter time it is best to contact the staff of Sardigna by Bike ahead of time.
Via Gramsci 19 | 08020 San Teodoro
+39 331 8570656
gianmatteocherchi@scuoladimtb.eu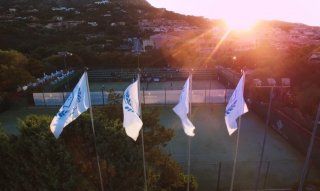 This tennis club is in the centre of Porto Cervo. Five tennis courts tempt you to play a match, and if you want to buy a new tennis outfit in a hurry, then you will definitely find something suitable in the Sport Boutique.
Porto Cervo | 07020 Costa Smeralda
+39 0789 931612
info@lovesportnature.com
Kartodromo Pista dei Campioni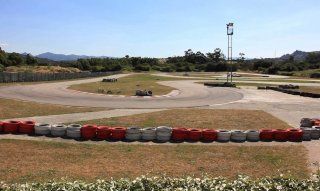 If you love the tingling sensation of speed, then you should go for a few laps round this go-karting racetrack.
Strada Arzachena - Baia Sardinia | 07021 Arzachena
+39 0789 98621
Lega Navale Italiana Golfo Aranci
Sailing courses, boat licenses, cultural events, water, environmental protection of the marine world.
Lungomare | 07020 Golfo Aranci
+39 338 4563637
golfoaranci@leganavale.it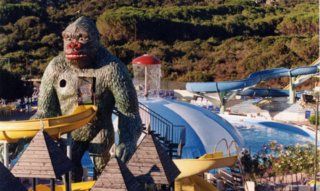 In the centre of the Costa Smeralda and close to Baia Sardinia, there is a water park for those wishing to enjoy the many slides and water games available.
Loc. La Crucitta | 07021 Baja Sardinia
+39 078999511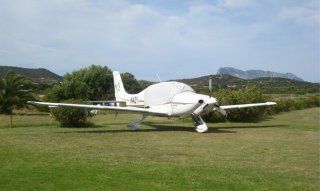 San Teodoro's Aviosuperficie (light aviation), near the lagoon, offers the magical and emotional experience of flight with a micro light aeroplane on one of the striking islands of San Teodoro's seaside. A number of aircraft are at your disposal, and it is possible to engage in many activities and classes as the school is officially certified by the Aeroclub d'Italia.
SS125 km293 | 08020 San Teodoro
+39 347 3701567
Marina dell'Orso - Poltu Quatu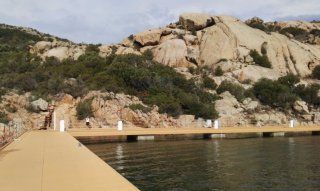 This harbour can be found between Liscia di Vacca and Baia Sardinia and fits in harmoniously with the natural environment of its bay.
Loc. Poltu Quatu | 07021 Arzachena
Motorboat excursions and renting
Blu Oltre la Prua - Golfo Aranci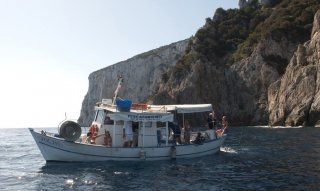 For years, Blu oltre la Prua has been organizing unforgettable day trips for holidaymakers on the fishing boats Franco and Desideria. Experience a day