Sardinia family holiday: dream homes on the beach

What is important to you?
OVERVIEW OF HOUSE TYPES
Holiday homes in first beach row up to finca style
OUR RECOMMENDATIONS FOR YOUR HOLIDAY
Holiday homes for beach lovers to active holidaymakers
Your holiday, your Sardinia
Holidays in Sardinia are a journey to a paradisical island - la Paradisola, in fact! Stunning beaches are a matter of course. Crystal-clear water and striking rock formations offer perfect conditions for snorkelling. Soft hills and lush green provide breathtaking views all over the island. And somewhere amidst this all lies - your dream house. Our selection of 170 hand-picked holiday homes on Sardinia guarantees that you, too, will find one that ticks every box: perhaps you're dreaming of a luxurious villa under the palm trees, a romantic beach house for two or a large home with pool for all of your loved ones? Our experienced family-run company will help you to make your choice with passionate and expert advice.
DISCOVER SARDINIA
From beaches and culture to Sardinian specialities
3 SPECIAL VIDEOS ABOUT SARDINIA
Enjoy Sardinia with all your senses
Do you want to discover the true Sardinia? Watch these three videos and you will feel the magic of this island. Touching is to experience how the Sardinians describe the beauty of their island in words and impressive images. The third video was awarded at a short film festival in Japan. It is the sound of the island that fascinate. Experience the soul of Sardinia.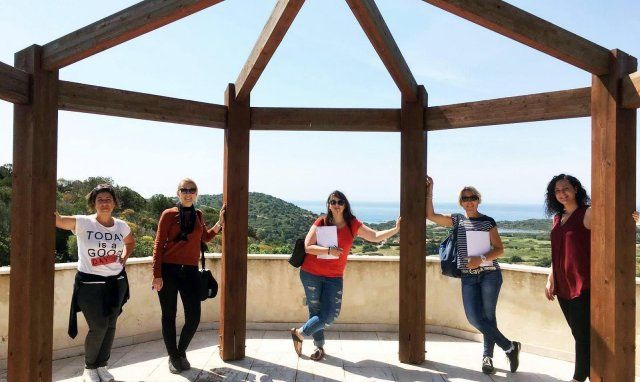 About us
The Sardegna team - your specialist for Sardinia
In Italian, Sardinia is called Sardegna. Just like our team. We've known every corner of the island since 1975, when the Kaup family founded its family-run company and quickly became true experts. Today, the Sardegna family has grown to include many long-term employees. We assist our customers in Sardinia and Munich in German, Italian, English and French. As a premium destination specialist, we arrange holiday homes with the highest quality standards and reveal secret tips that a package holiday can't offer. Our paramount aim is to be there for our customers as a personal contact from the beginning to the end of their trip - after all, only this way can a holiday in Sardinia be as unique and unforgettable as the crystal-clear waters that fringe the beaches on our favourite island.
How to get to Sardinia
By flight and rental car or ferry