Sant Elmo | South-Eastern Sardinia
Casa Meloni 2
The garden in the first row of the village Sant'Elmo ends nearly at the sandy beach and is only a short walk from the water through the macchia. Experience authentic Sardinia now!
Request a free quote - we will send you a house selection with prices.
House description Casa Meloni 2
Vast garden that ends almost at the Sant'Elmo beach
The Meloni 2 is a real holiday dream: the typical Sardinian granite house enchants its garden full of fragrant flowers, which leads into natural scrub. Just a few steps more and you're standing on the sandy Sant'Elmo beach. The holiday home is situated on the beachfront in the Villaggio Sant'Elmo, designed by the award-winning architect Vito Sonzogni—a perfect blend of traditional architecture harmoniously blending into the picturesque Sardinian hills. By the way: to the left and right of Sant'Elmo, many more spectacular beaches are waiting—and in Costa Rei, only six kilometres away, a colourful weekly market for locals and tourists takes place on Thursdays and Sundays from May to the end of September.


Meloni 2 is your perfect Sardinian holiday home if you...
...are looking for a holiday apartment close to nature and to spending time outdoors
...enjoy detail-loving and country-typical architecture
...wish for a relaxing beach right outside the door


Holiday villa in Sardinian granite directly on the sea
In the Meloni 2, you can hear and smell the fragrant Sardinian mixture of seawater and scrub particularly well: surrounded by an enchanting, unspoilt garden, the two separate buildings of the house nestled into nature. The sleeping and living areas are connected by a delightful patio, which serves as a light-flooded outdoor living space. The garden also has a brick barbecue for splendid culinary summer evenings with friends or family.

Detailed house description
House details and amenities
Amenities
A/C in living room + 2 bedrooms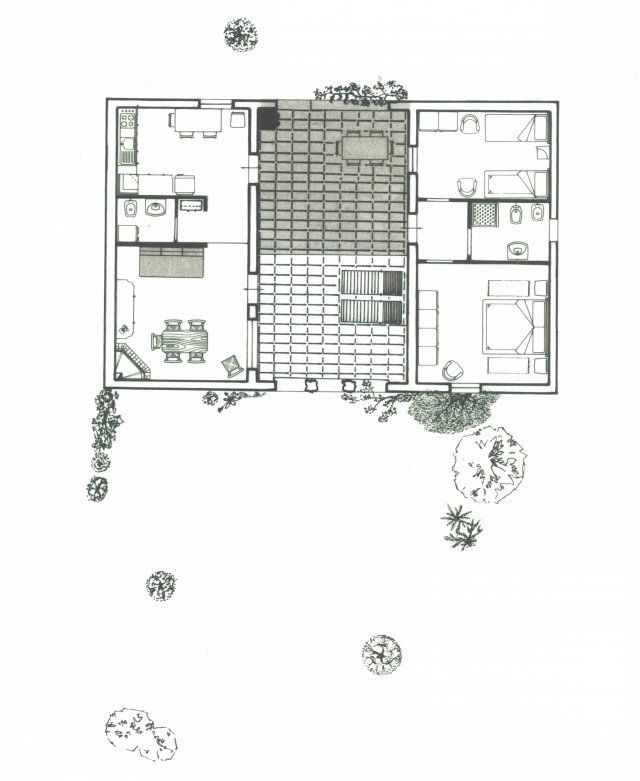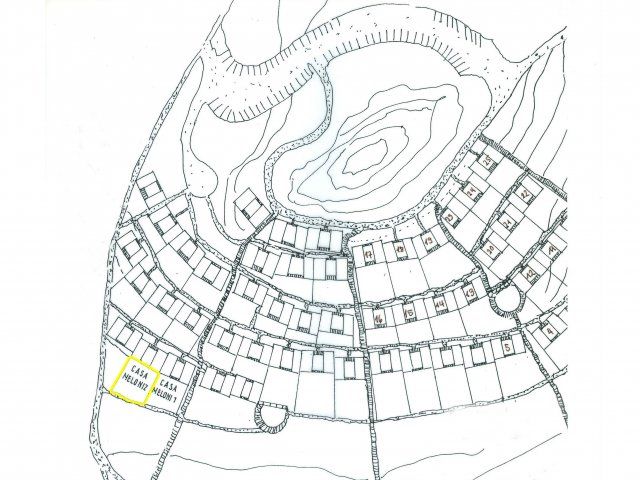 Location and tips for the surrounding area
Further holiday homes in Sardinia