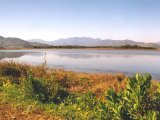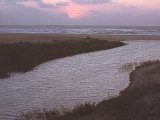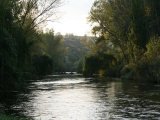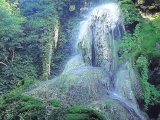 Although surrounded by the loveliest and clearest waters of the Mediterranean, Sardinia itself is relatively dry. Its only natural lake is Lago Baratz near Argentiera, and there are approximately 80 ponds and lagoons along the coast. Sardinia also has several large rivers which flow from the mountains down to the sea.

The Flumendosa river winds its way through southern Barbagia to Muravera on the southern coast. Its deep ravines form natural boundaries and its course is interrupted by three embankment dams that form artificial lakes. The scenery in the Sarrabus region, through which the Flumendosa also flows, is astonishingly varied with its plains, mountain ranges, ponds and the omnipresent sea. In summer, the Flumendosa becomes a sluggish waterway whose banks are rife with fruit trees and intensely pinkish red oleander. The Flumendosa valley near Muravera contains numerous menhirs and sacred wells from prehistoric times.

Sinuous, 20 kilometer-long Lake Omodeo is Italy's largest artificial inland waterway. Here, amidst a wild and rocky mountainous region stand two massive walls that dam the Tirso river, which flows through western Sardinia's inland Oristano region. The banks of the Tirso, which abound with lush vegetation, are cultivated, and prickly-pear cacti and thick reeds border pastures in which Vernaccia grapes, apple trees and lemon trees thrive.

Apart from its lakes and rivers, Sardinia also has numerous underground springs which bubble to the surface in grottoes and caves, often forming waterfalls.

Go for a drive in the country - we offer you a rental car that fits your needs.
PDF