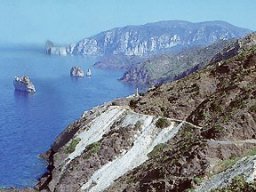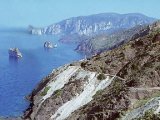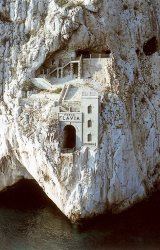 Sardinia's hidden treasures
People say that Sardinia is an island with an incredible diversity. Just think of Sardinia's historic mines, which were recently declared by UNESCO to be World Heritage Sites. Mining in Sardinia has a history that spans over two thousand years. The Phoenicians, the Nurgaher and the Romans and more recently, even the British and French all mined valuable natural resources here, including lead and zinc, coal and anthracite, gold and silver, iron, fluorite, talc, etc. The abandoned
mines
, which are now supposed to be renovated and integrated into an international network of cultural and science centers, still contain all these minerals. In doing so, many of these mines will be converted into museums. The Sardinia UNESCO Mining Park (Parco geominerario Storico e Ambientale), which was founded by the Italian government together with Sardinia's local administration, is responsible for this project.
Most of the mines are located in the Sulcis Iglesiente region, between Carbonia and Iglesias. A new technique was developed in
Masua-Porto Flavia
, which allowed the ships to be loaded the minerals directly in the harbor. In Gadoni, in central Sardinia, you can visit a Phoenician ruin and listen to the sound of a natural waterfall amidst the illuminated mine. But Sardinia is not just proud of its important historical mines; there are many more things one could list, such as the fantastic coastlines, grandiose landscapes, prehistoric places of worship, Roman churches, as well as unadulterated folklore and cuisine that enjoys a long tradition and has basically remained unchanged.
Let's rediscover this incredibly diverse island together!
PDF