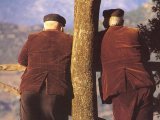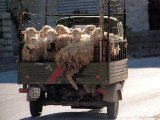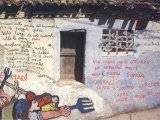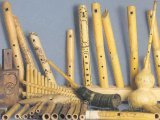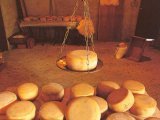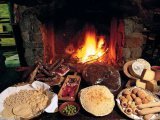 The island of Sardinia belongs to the oldest svathes of land on this planet. It is said to be a fragment of Tirrenide, the continent that was lost in the sands of time. Today, however, Sardinia is at the forefront of technology. Europe´s main ISP, Tiscali, with headquarters on the island, was named after a grotto in the Gennargentu mountain range.

These new technologies have triggered a rebound in the island's traditional economic activities on international markets. The Sardinian dairies producing famous "pecorino" cheese are among Europe's most modern facilities and sell their products on the French and German markets. Up to 80 percent of Sardinian pecorino is actually sold to the U.S. and Canada. But Sardinia also boasts incredibly good wineries. Turriga, a dark red wine produced by the Argiolas wine cellars in Serdiana, was awarded the 2000 Italian wine "Oscar" and can be found on the wine lists of the world's most renowned restaurants.

Sardinia's main technology-related activity is scientific research. The island's capital city of Cagliari is home to the Istituto di Neuroscienze (Insitute of neurosciences) whose director is Gianluigi Gessa, a well-known pharmacologist. And Pula is the site of Parco scientifico e tecnologico (science and technology-park) which is headed by Nobel-prize winning physicist Carlo Rubbia, director of the CERN particle physics laboratory in Geneva. In Sardinia's two smallest interior regions, Perdasdefogu and Talana, DNA research is being conducted to determine why the inhabitants of these regions have such a long life span. The universities at Cagliari and Sassari have a combined enrolment of 65,000 students.

But Sardinia has a lot more to offer. The island boasts 2,400 kilometers of virgin coastline with clear water, pink flamingos wading in lagoons, and glistening white sandy beaches. In the Ogliastra region, visitors can swim in view of a petroglyph on which the natives 6000 years ago intended to carve a human figure.

Sardinia is an open book from a geological point of view, particularly by virtue of its Parco Geominerario (Geo-Mining Park), which has been designated as a UNESCO world natural heritage site.

Sardinia is also imbued with music – traditionally through the "launeddas" (the most ancient wind instrument in the Mediterranean region) and in modern times thanks to the Teatro Lirico di Cagliari, which was host to the New York Philharmonic's summer residency in 2003 under its conductor Lorin Maazel.

Within all the modern features Sardinians preserve their ancient history and traditions: gastronomy and folklore are as omnipresent for its vibrant people as are the "nuraghi" (ancient stone-houses), as well as the "dolmen" and the "domus de janas" (both serving as burial-sites for the original inhabitants of the island). An incredibly rich architectural heritage (the pillars of Hercules may well have stood here) allows for a deeper insight of Sardinia´s history, including some of the best preserved and most evocative Romanesque and Baroque churches.
Linktable History
PDF