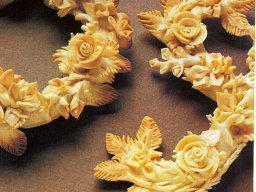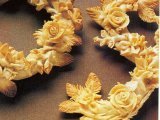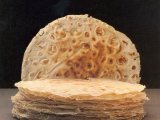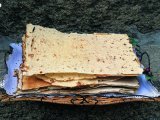 In Sardinia "in the name of the bread" is an oath, for bread is held as truly sacred. The baking of bread is itself a religious act, a ritual in which many Sardinian families celebrate on special occaisions, even year round. There are Christmas and Easter breads, funeral and wedding breads. In a village by the name of Paulilatino, in the province of Oristano, beautiful figures are molded from bread dough: stars, hearts, birds, sheep, or forms such as leaves, flowers, fish and fruit. Each village has its own traditions, as you can see from our pictures. For example, on the first day of school in Perdasdefogu, a small village 30 miles from Muravera, bread is baked in the the form of school texts and notebooks.
And it tastes heavenly. Many consider Sardinian potato breads a delicacy. Sardinian bread is prepared in wood ovens. Naturally, there are breads that are baked daily, but also typical for Sardinia is Shepherd''s Bread, which stays fresh for a week or more. The thicker type is called "Pistoccu" and the skin thin variation, "Carta da musica." There are more than 200 types of
bread in Sardinia
. Come to Sardinia and discover for yourself the magic of the island "in the name of the bread."
PDF