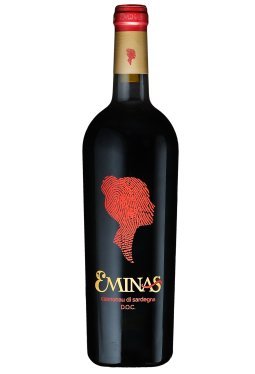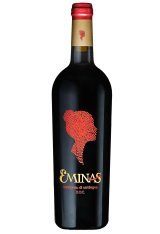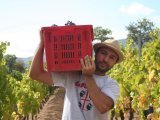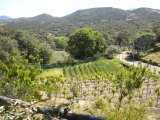 Sardinia's most famous wine bears a male name: Cannonau. It is believed to have existed since the time of the Nuraghi, making this glorious wine about 3000 years old. This is a wine whose trademark is its history.
Now there is exciting news: for the first time, this nectar, whose colour is described not as red, but black, has a new, female name "Eminas", meaning "women". The name refers to three sisters: Emanuela, Maria Antonietta and Roberta Melis, who have created the wine. They manage their father's winery, founded in the 19th century. The winery is nestled in the rolling hills of the Mamoiada municipality, in the heart of Barbagia — a landscape that is in no way inferior to that of the Monferrat in Piedmont or the Chianti in Tuscany. With pride the sisters announce, "The vineyard is our life; it is our house." Their wine is pure, containing 15% alcohol. Its presentation, the label and the marketing are well thought
out. It is served in the best restaurants in Italy and Europe, and the three sisters have become "the women of wine" - le donne del vino - speaking at large conferences.
They are not the only ones representing the liquid gold of Sardinia: the small Mamoiada municipality now boasts 22 wineries, producing excellent red and white wines. There are wineries scattered all over the island: in Olbia, Arzachena, Jerzu, Dorgagli, Atzara, Oristano, Sulcis and along the coast of Alghero. Many are run by young professionals who have studied including the Argiolas winery in Serdiana near Cagliari. Sisters Valentina and Francesca Argiolas sell their wine on all five continents. This year's label bears the name "Senes" referring to the long life that one enjoys on Sardinia, the island of the many centenarians. The Argiolas sisters' grandfather is proof: he reached the biblical age of 103
years. Let's drink a toast to life with a good glass of Sardinian wine, wine with history.

(Text Giacomo Mameli)
PDF