San Teodoro | Northern Sardinia
Villa Maestrale
Villa Maestrale offers a light, spacious home in North Sardinia, with a fantastic view of Tavolara Island. The glistening sea is only 200 meters away, while the nearby picturesque bay and private pool are guaranteed to create a relaxed holiday atmosphere. Book now and discover Sardinia!
Request a free quote - we will send you a house selection with prices.
House description Villa Maestrale
Beautiful House with Private Pool in Olbia
Villa Maestrale offers a light, spacious home in North Sardinia, with a fantastic view of Tavolara Island. The glistening sea is only 200 meters away, while the nearby picturesque bay and private pool are guaranteed to create a relaxed holiday atmosphere. There are even more beautiful beaches waiting to be discovered within a short distance. The nearest shops are 8 km away in the village of Monte Petrosuas well as in Puntalda, where you also find a well-maintained 9-hole golf course.


Villa Maestrale is your holiday home in Sardinia if you...
… are looking for a detached Villa with a fantastic view
… want a private pool and a rooftop terrace in your accommodation.
… desire staying nearby an idyllic beach.

Detached Sardinian house with a private pool
This is quintessential Sardinia: Villa Maestrale is a detached holiday home designed in the traditional Sardinian style. It is part of a complex of similar houses, which invites you to experience an outdoor lifestyle. The spacious living room leads directly onto the beautiful covered terrace, where you will discover breathtaking views of the island of Tavolara situated off the coast. One particular highlight of Villa Maestrale is the small, sun-drenched roof with a 360° panoramic view. At the end of the day, everyone gathers at the brick barbecue in the cozy courtyard.

 

Detailed house description
House details and amenities
Amenities
WebCube (50 €/stay/1 GB/day)
Location and tips for the surrounding area
Places nearby
Ittiturismo La Pischera - San Teodoro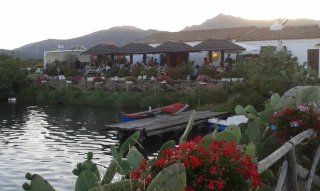 Only a few kilometres from San Teodoro, this restaurant offers a rustic ambience and the freshest fish. They have a fixed-price menu, and you are sure to leave satisfied. Reservations are recommended.
Loc. La Pischera | 08020 San Teodoro
+39 346 1333919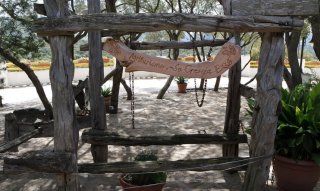 Typical Sardinian cuisine, for example suckling pig and soup "gallurese". On some evenings you can admire Sardinian folk dance in typical local dress while you are eating.
Via Fontana Lalineddu, 9 | 07026 Olbia
+39 3357065508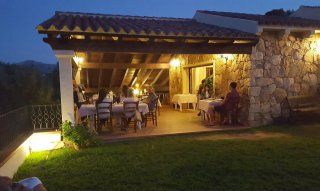 Fish specialities and typical Sardinian cuisine.
Loc. Su Terrabinu | 07026 Olbia
+39 0789 309063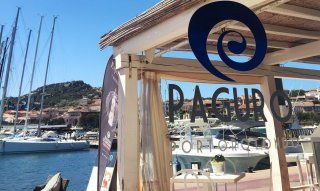 Bar directly at the port in Porto Rotondo. Here you can enjoy delicious drinks as well as good food with a view of the bustling harbour.
Passeggiata del Porto | 07026 Porto Rotondo
+39 0789 34009
Enoteca la cantinetta Casa del Formaggio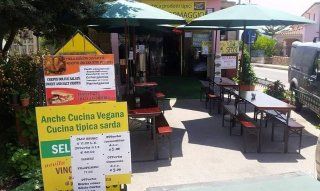 Via Sardegna, 25 | 08020 San Teodoro
+39 349 6729545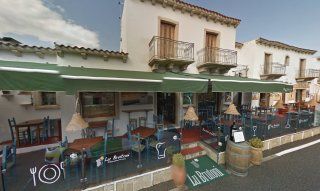 Via die Gerani | 08020 San Teodoro
+39 334 528 2669
Shops for arts and crafts
Penelope - Porto S. Paolo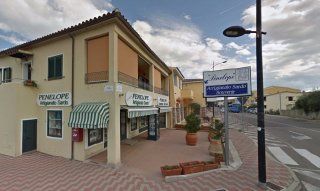 Here you can buy traditional Sardinian hand-woven carpets, ceramics, gold and silver jewellery as well as wooden items.
Viale Don Luigi Sturzo, 1 | 07020 Loiri, Porto S.Paolo
Via Libertá 67 | 07020 Golfo Aranci
+39 0789 46920
Il Telaio Artigianato Sardo
Via Libertà 81 | 07020 Golfo Aranci
+39 0789 46989
Centro Commerciale Gallura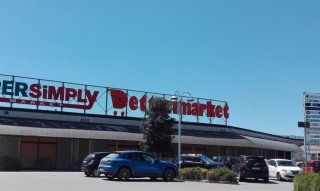 This new shopping centre is close to the famous monument Pozzo Sacro on the way from Olbia to Golfo Aranci. SP 82 Olbia-Golfo Aranci
Loc. Pozzo sacro Via Pittulongu snc | 07026 Olbia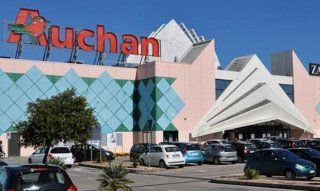 If you arrive by plane, it is worth doing a big shop at this shopping centre. It is very close to the airport on the southern outskirts of the town of Olbia. Apart from the huge supermarket, you can find almost everything here, from a shoe shops to a shop selling furniture and appliances to a fast-food restaurant. After leaving the airport area, take the road on the right to S. Teodoro. From here the route is signposted. Mon-Sat 9:00-21:00, Sun 10:00-21:00.
Via Cesare Pavese, 6 | 07026 Olbia
Centro Commerciale Terranova with car wash
This shopping centre is located on the northern outskirts of Olbia and offers extensive shopping. There are some major specialty shops and a self-service car wash. It is well signposted and can be seen from the main road SS 125 Olbia/Palau. Open daily from 9:00-21:00.
Centro Commerciale Terranova | 07026 Olbia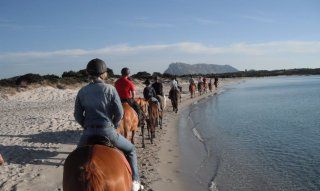 This riding stable is located on the la Cinta beach and has been in existence for more than 40 years. There are organised excursions and lessons; the minimum age is 8 years. Thanks to the great location you can admire the special flora and fauna of the area during the rides.
Largo Colombo 1 | 08020 San Teodoro
+39 0784851007
maneggiolacinta@tiscali.it
Horseriding centre Morgenstern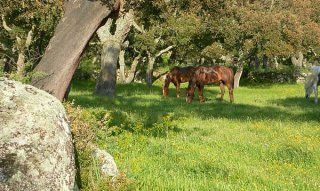 Trail rides and riding lessons on a heavenly horse farm. The owners speak English.
Via Case Sparse | 07020 Padru
Loc Agrustos | Schifoni
info@sardignaequitours.com
Wind-, wave and kite surfing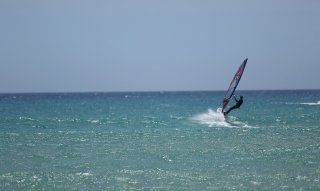 At the Porto Taverna harbour. You can hire windsurfers and kayaks, and take lessons on them.
Porto | Porto Taverna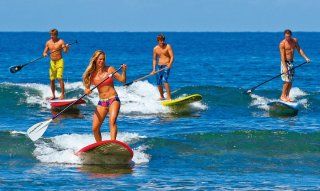 Kitesurfing and Stand-up Paddling lessons from professional instructors.
Le vecchie saline | 07026 Olbia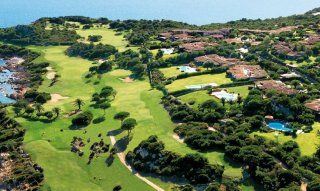 An internationally recognized golf course with 9 holes.
loc. Punta Sabatino | 08020 San Teodoro (OT)
+39 0784 864477
golfclubpuntaldia@virgilio.it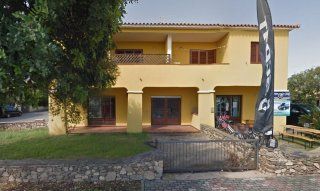 Half-day or full day on foot or by mountain bike. Provides front suspension mountain bikes and helmets. They also have a minivan for transfers. In autumn and winter time it is best to contact the staff of Sardigna by Bike ahead of time.
Via Gramsci 19 | 08020 San Teodoro
+39 331 8570656
gianmatteocherchi@scuoladimtb.eu
Lega Navale Italiana Golfo Aranci
Sailing courses, boat licenses, cultural events, water, environmental protection of the marine world.
Lungomare | 07020 Golfo Aranci
+39 338 4563637
golfoaranci@leganavale.it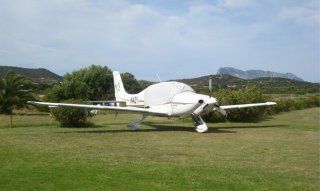 San Teodoro's Aviosuperficie (light aviation), near the lagoon, offers the magical and emotional experience of flight with a micro light aeroplane on one of the striking islands of San Teodoro's seaside. A number of aircraft are at your disposal, and it is possible to engage in many activities and classes as the school is officially certified by the Aeroclub d'Italia.
SS125 km293 | 08020 San Teodoro
+39 347 3701567
Motorboat excursions and renting
Motorbike and scooter rental
Places of interest, landmarks
Natural Reserve of Tavolara - Punta Coda Cavallo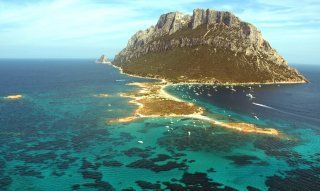 Do not miss an excursion to the islands of Tavolara and Molara. The island of Tavolara has the shape of a triangle, at the corner of which are Punta Timone, Punta del Papa (the cave once served as a hiding place for the Pope), Punta la Mandria and Coda di Terra. The nature reserve can be approached from Porto S. Paolo, depending on your preference, with large excursion boats or small motorboats (with or without a skipper). You can also go as part of an organised fishing boat excursion or as part of a diving excursion.
Tavolara
Museum of the Sea - San Teodoro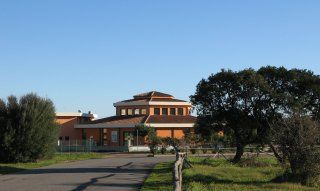 San Teodoro boasts the presence of a small but important archaeological museum in the village Niuloni, which collects the material evidence of the past. Some of the findings come almost entirely from the seabed off the San Teodoro coast, and some are donations from citizens.
Via Niuloni 1 | 08020 San Teodoro
In Italy, both the police (Polizia di stato) and the Carabinieri can be contacted regarding thefts or car accidents.

Polizia | San Teodoro
Ospedale Civile San Giovanni di Dio - hospital
Viale Aldo Moro | 07026 Olbia
+39 0789552200
Via Roma | 07026 Olbia
+39 0789 21936
Via de Simone 12 | 07026 Olbia
+39 0789 58868
Map
Further holiday homes in Sardinia